G-H3 INTENSIVE CREME SERUM for Smoker's and Tanners 2 FL OZ  Bottle
Intensive care: Youth Labs Developer Raynee Steele refers to this product as her everything serum. This mighty serum, repairs, strengthens, and softens even extremely damaged skin.  You will experience a very noticeable difference in skin texture as this crème serum will repair the worst looking skin in a noticeably short period of time when instructions are followed, and dead cells are removed.
We are proud to say that there is no greater skin care product in today's competitive market and is far superior to the most upscale and expensive brands. It is more like face food than a face cream or serum. It is a smoothing, healing, protecting, age defying nutrient for the skin.
Jam packed with generous amounts of Aslan formula G-H3, the smallest molecule hyaluronic acid, vitamins A, D, E, and organic vitamin C -as preservative and collagen stimulant -this G-H3 infused crème serum is vastly superior to other anti-aging products around the world.
Developed by world-renowned anti-aging doctor Ana Aslan, GH3  works on a cellular level and has powerful circulation enhancing benefits. It is unavailable in other skincare formulations in the USA.
Hyaluronic Acid – an extremely expensive material- is one of the main ingredients of the serum. It is made by our bodies when we are younger but becomes deficient as we age. The smaller molecule type hyaluronic acid penetrates the epidermis, dermis and even the sub dermis, while protecting skin from environmental insults. Smoker's and Tanner's Crème includes a generous volume of hyaluronic acid – much more than even the most expensive brands.
Hyaluronic acid and the circulation enhancing benefits of Dr. Aslan's GH3 formula makes this one serum that you should never be without. Expensive, but worth it… An absolute must for sun worshippers and smokers, to repair any type of damaged skin … or even just to protect and preserve healthy skin.
Perfect for daytime and evening use and can be worn under makeup and sunscreen products. It produces a noticeable lift, and when used consistently it produces permanent/ongoing results – smoothing uneven skin tones after just a few weeks of regular use.  We have also had reports that it reduces age spots and has pore size reduction properties.
Always refrigerate Youth Lab Products since no chemical preservatives are used. Refrigeration also helps to reduce and tighten skin pores. If kept refrigerated and closed tightly, your serum will last for over two months, due to its amazing spread-ability.
We also suggest using our G-H3 Moisture Mist and Lift as a complement to your Smokers and Tanners Serum. They are a great duo for amazing skin restoration. With these two products you can un-do the damage and  rejuvenate the skin! You will look great again!
To keep your serum working effectively and to enhance the efficacy, you may refresh it a several times during the day by spraying G-H3 Moisture Mist and Lift on the treated skin areas.
How to use the Intensive Care Serum and with G-H3 MOISTURE MIST and LIFT
Apply day and night following a thorough cleansing.
Remove dead skin cells that form while sleeping with your favorite soap and facial loofah sponge (never go to bed without a thorough cleansing of face and neck) and rinse thoroughly.
Optional deep pore cleansing: Rub in Coconut oil to be followed with Witch Hazel toner. Rinse thoroughly.
Optional misting: If you are using G-H3 MOISTURE MIST and LIFT, mist face and neck. Close your eyes whenever you mist.
Apply the GH3 INTENSIVE CREME SERUM for Smokers and Tanners by rubbing the serum into the skin with upward motions.
Optional re-misting: Re-Misting is also a good follow up to the application of the Intensive Creme Serum. Refresh and re-mist occasionally throughout the day.
Optional GH3 supplementation: For serious anti-aging results, Raynee recommends taking GH3 everyday as a dietary supplement.
Learn more about Raynee Steele and her Youth Labs Line of Age Reversal Skin Care Products.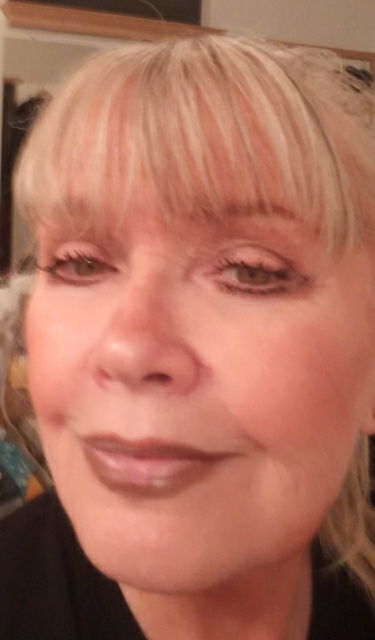 Raynee Ashman Steele, former "Gold Digger" dancer, from the Dean Martin Television show, exhibits her healthy, glowing  78 year old skin!
Read More