GH3 Moisture Mist and Lift 4 FL OZ Spray Bottle
GH3 Moisture Mist and Lift contains the smallest, most deeply penetrating molecular form of hyaluronic acid plus G-H3. It penetrates the epidermis, dermis, and sub dermis. Hyaluronic acid is the world's most effective humectant.
It has very powerful lifting and pore size reduction properties. It comes in a four-ounce glass bottle with mist sprayer cap. Organic orange oil is added as a preservative. Non GMO. Perfectly pure anti-aging product only made and sold by MRP.
Should be refrigerated in order to tighten pores.
Mist as many times per day as you like. Close eyes when misting.
We also suggest using our G-H3 Intensive Crème Serum for Smokers and Tanners as a complement to your GH3 Moisture Mist and Lift product. They are a great duo for amazing skin restoration. With these two products you can un-do the damage and  rejuvenate the skin! You will look great again!
How to use the G-H3 MOISTURE MIST and LIFT and optionally with  G-H3 Intensive Care Serum for Smoker's and Tanners.
Apply day and night following a thorough cleansing.
Remove dead skin cells that form while sleeping with your favorite soap and facial loofah sponge (never go to bed without a thorough cleansing of face and neck) and rinse thoroughly.
Optional deep pore cleansing: Rub in Coconut oil to be followed with Witch Hazel toner. Rinse thoroughly.
Mist:  Mist face and neck with G-H3 MOISTURE MIST and LIFT, . Close your eyes whenever you mist.
Optional: Apply the GH3 INTENSIVE CREME SERUM for Smokers and Tanners by rubbing the serum into the skin with upward motions.
Re-misting: Re-Misting is also a good follow up to the application of the Intensive Creme Serum.
Refresh and re-mist occasionally throughout the day.
Optional GH3 supplementation: For serious anti-aging results, Raynee recommends taking GH3 everyday as a dietary supplement.
Learn more about Raynee Steele and her Youth Labs Line of Age Reversal Skin Care Products.
G-H3 INTENSIVE CREME SERUM for Smoker's and Tanners 2 FL OZ Bottle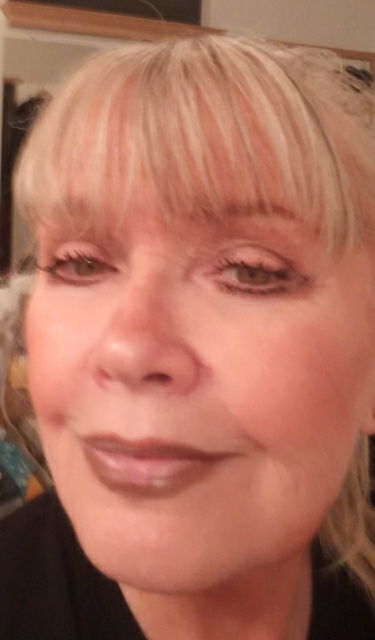 Raynee Ashman Steele, former "Gold Digger" dancer, from the Dean Martin Television show, exhibits her healthy, glowing  78 year old skin!
Read More